1 min read
WindReach Receives Five Acres Of Land
WindReach, the charity which exists to enrich the quality of life for individuals with diverse support needs, today announced that their Warwick property will more than double in size after their landlord, the WindReach Bermuda Trust, received a transfer of an additional 5 acres.
A spokesperson said, "The recent permanent transfer of the 5 acres adjacent to the current WindReach Bermuda Trust property not only ensures the long-term existing use, such as providing turnout paddocks for our therapeutic horses, but also opens up new opportunities to serve the wider Bermuda community."
"The donation of the additional land will allow WindReach to preserve this diverse and rare property, which includes an old lime kiln and quarry, for future generations. WindReach is considering a range of uses for the additional acreage including maintaining access to the Railway Trail, agricultural use, an outdoor classroom for skills training for market gardening, horticulture and property management.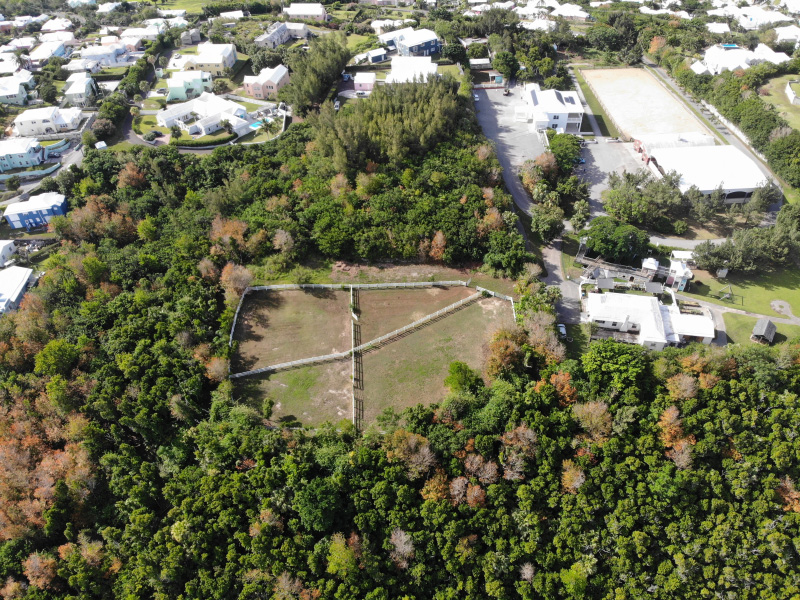 "We are delighted and very excited at the opportunities this creates for our users and the benefits it brings to the wider Bermuda community."
We are enormously grateful for the tremendous opportunity the additional land represents. It is rare to find a mature woodland of this size in Bermuda and we're delighted to have been entrusted with it. Environmental stewardship is one of our core values in our recently published strategic plan and we're acutely aware of the obligation on us to ensure that we manage our natural environment for generations to come."
Read More About