2 mins read
Teresa Perozzi Offers New 'A Boxer's Life' Talk
Former world boxing champion Teresa Perozzi is offering a new motivational speaking event, "A Boxer's Life," as part of corporate wellness programs.
A spokesperson said, "Teresa Perozzi, former WBA Middleweight world boxing champion, three-time fittest female Crossfit competitor in Bermuda, certified sports masseuse and passionate advocate of healthy living, today announces that she is offering a new speaking event to companies seeking bold and innovative corporate wellness presentations and programs for their employees this season.
"For a limited time only, Perozzi can come to your office as a part of your employee wellness program and provide an intimate chat that will leave you with a fire in your belly knowing that you too can conquer the world at something great.
"Her in-person, 90-minute speaking event, called "A Boxer's Life: The Twists, Turns, Mishaps, and Miracles that Made a Champion" includes:
'The Boxer's Life': A 45 Minute, In Person, Intimate and Inspiring Talk by Female World Boxing Champion, Teresa Perozzi
15 Minute Live 'Ask Teresa Anything' Session
Photos With Teresa's World Title Belt and Boxing Gloves
Beyond Boxing – 'Body in Balance': Teresa Shares Her Passion for Therapeutic Sports Massage as a Healing Art, Offers Insight into What's Going On With Your Body at the Office and How You Can Fix It.
Head, Shoulder and Neck Massages: Two Audience Members Will Receive Sample Massages from her as Teresa Demonstrates Techniques that will Relieve Stress and Tension, Correct Poor Posture and Reduce the Severity Of Headaches. Body Stronger To Serve The World Longer…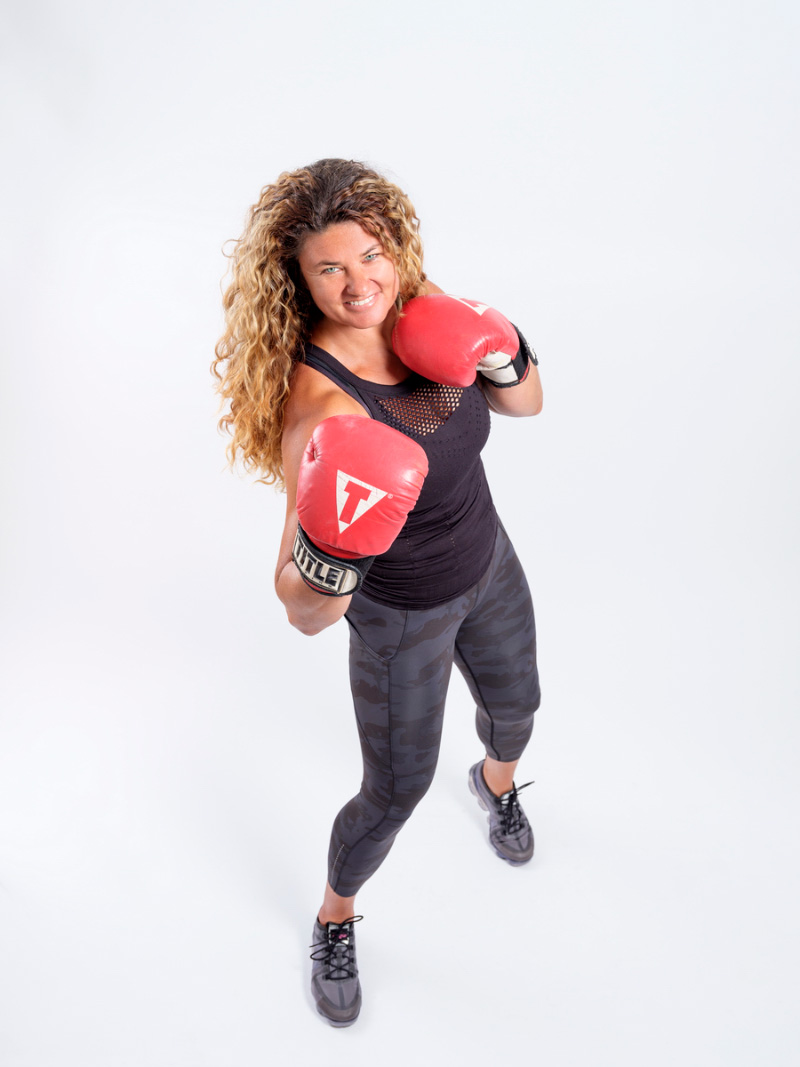 Perozzi says, "I have personally and professionally been involved in the sports, fitness and wellness [sports massage] spaces in Bermuda for over a decade and am looking to expand my horizons and create an even greater impact on our island community by adding a motivational speaking element to what I am a part of and what I deliver."
The spokesperson said, "This event is brought to you by FUELLED Ultimate Health & Nutrition Ltd., a leader in the field of integrative high performance nutrition coaching devoted to helping high performance professionals tap into high performance nutrition habits by offering bold & innovative Corporate Optimal Wellness Solutions and Individual High Performance Nutrition Coaching, consulting, masterclasses and programs.
"'A Boxer's Life' is a part of FUELLED's seasonal Corporate Wellness Solutions Fall "Hot Sheet". Please contact coach@fuelledlife.com to inquire or book your event.
"Perozzi will continue to provide her much-sought-out sports massage therapy services as well."

Read More About