1 min read
Photos: New Pilot Boat 'St George' Arrives
A new pilot boat arrived in Bermuda after a 650 nautical mile journey from Newport, replacing the 42-year-old pilot boat St. George.
A Government spokesperson said, "The Department of Marine and Ports Services took possession of the new pilot boat, the St George, on Thursday, 5 October, after a roughly 650 nautical miles passage from Newport to Bermuda. The St George was built by the renowned East Coast shipbuilders Gladding-Hearn in Massachusetts.
"Based on Lloyds specifications, the new St. George took approximately 20 months to build. The twin screw 52-foot long pilot boat has a draft of 5 feet and is powered by twin C 18 tier 3 Caterpillar 750 HP motors and has a delivery speed of 21.5 knots. The deep V Ray Hunt is similar to the 61-foot Pilot/Rescue Boat St. David, designed explicitly with good seakeeping capabilities in rough water.
"Minister of Transport, the Hon. Wayne Furbert, JP, MP, thanked the Director of Marine & Ports, Rudy Cann, the Department's Technical Teams and support staff who worked with Gladding-Hearn on their successful build."
Minister Furbert noted, "Over the ensuing days, St. George will be inspected and signed off by the Marine and Ports technical team, reflagged and registered at Bermuda Shipping and Maritime Authority. We anticipate St. George going into service shortly after. "
The spokesperson said, "The new boat will replace the 42-year-old Pilot Boat St. George, now renamed "Little George", built by Gladding-Hearn in 1980. The new St. George complements the two-boat fleet for the Bermuda Branch Pilot Service and provides pilotage to all commercial vessels arriving and departing Bermuda. St. George will be a backup offshore Search and Rescue vessel to St. David stationed in the East."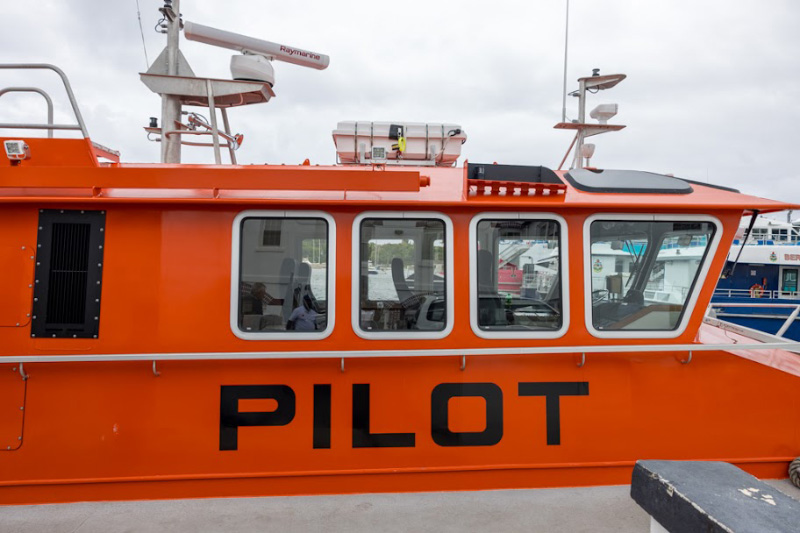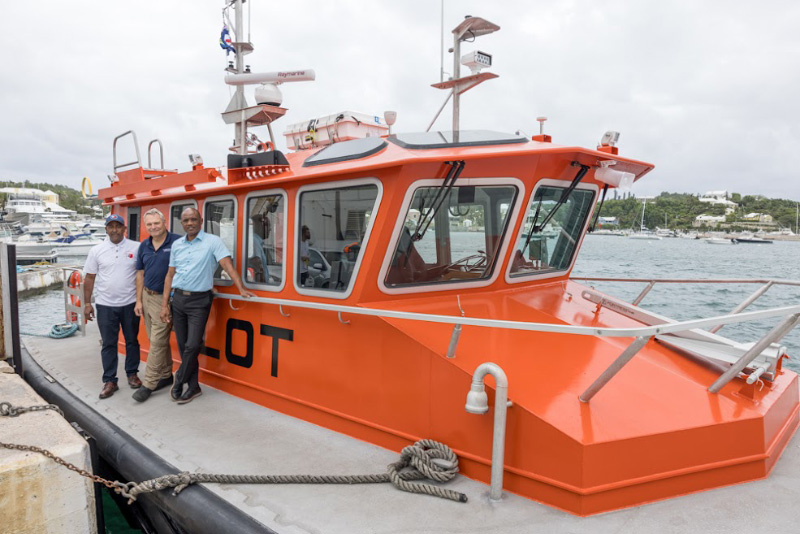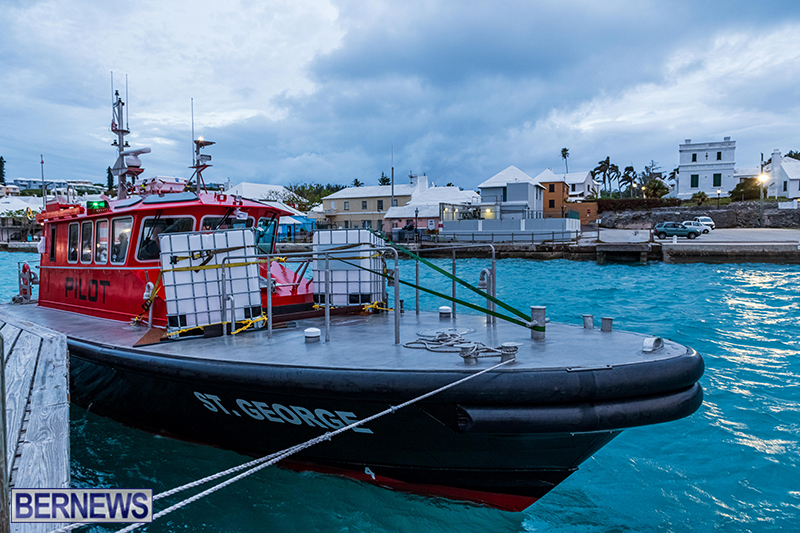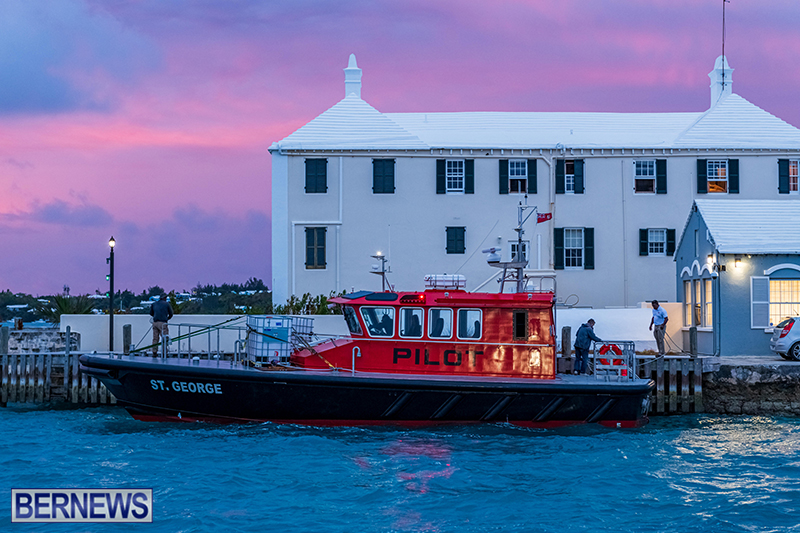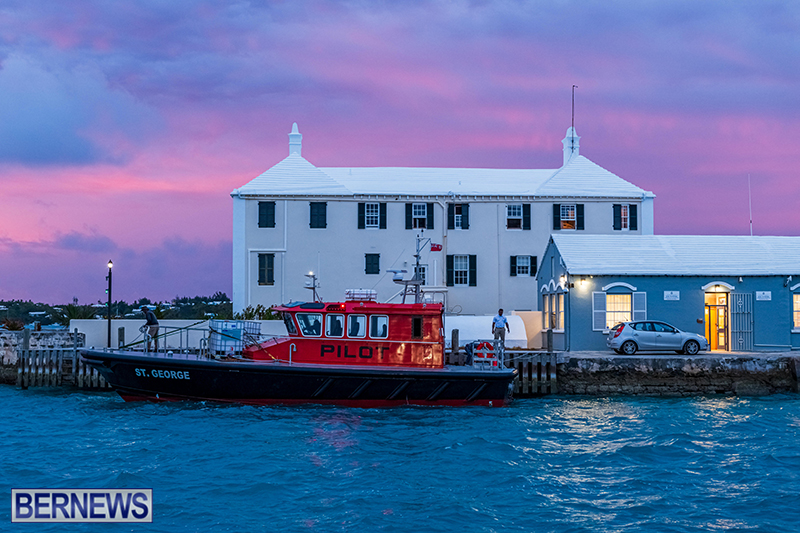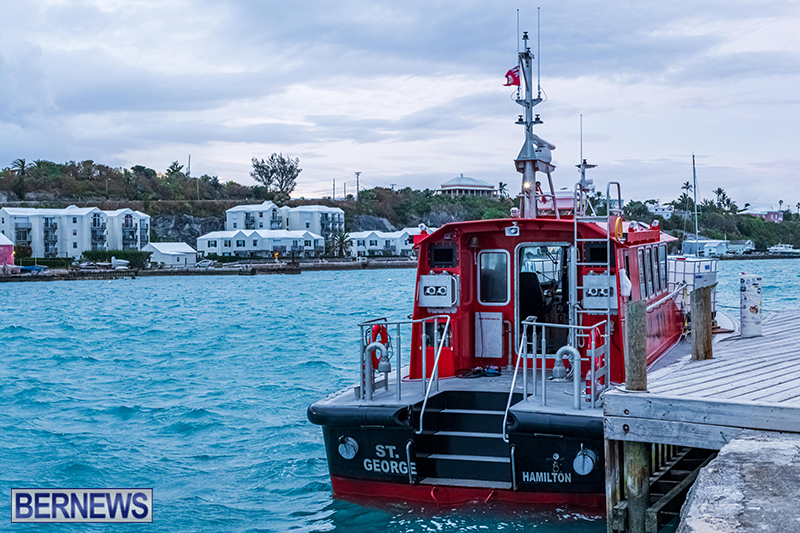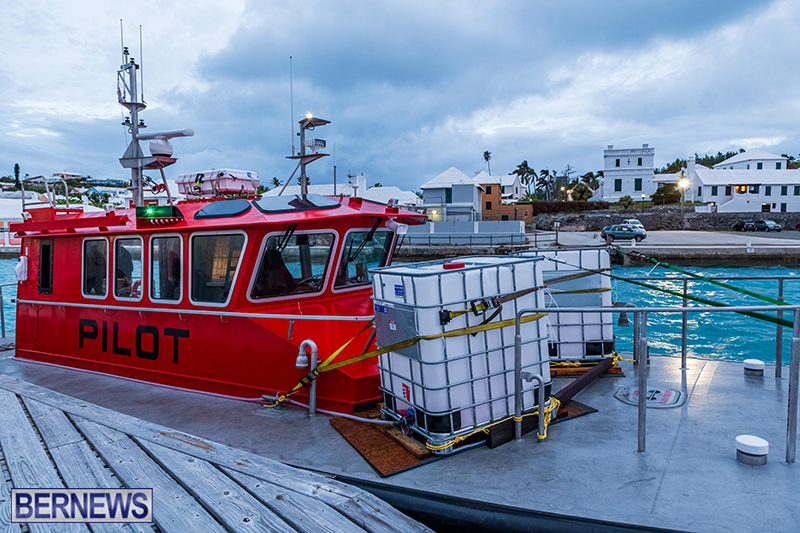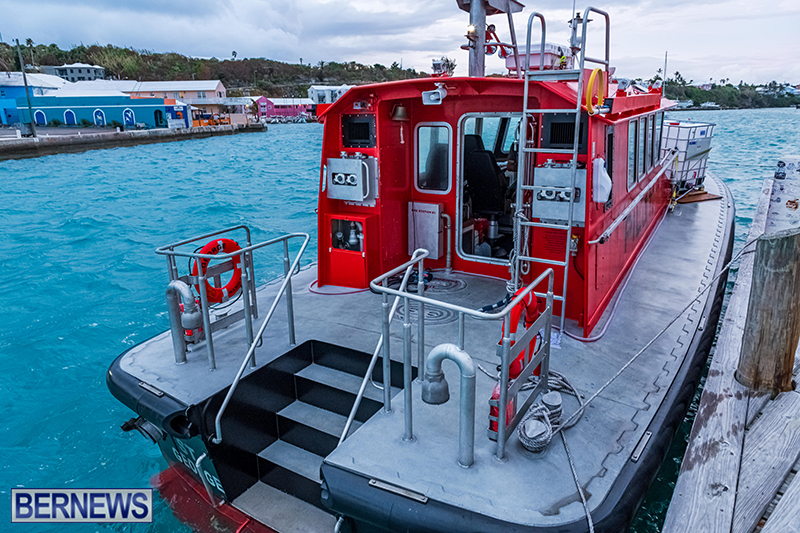 Read More About