1 min read
Photos: Harbourfront's New Coral Lounge Opens
Harbourfront restaurant has recently re-opened their newly renovated and refurbished lounge, with the company noting that it was originally the Sushi Lounge, and the "new Coral Lounge features pink and green hues along with light wooden floors, white marble counters and tables, and now offers a full a la carte menu."
General Manager, Pierangelo Lanfranchi, commented, "We wanted to complement the restaurant's ocean theme and open up the lounge so that everyone can enjoy the spectacular views of the harbour.
"We feel that from the moment you step through our doors, you will be greeted with an air of elegance and warmth. Whether you are here for a business meeting, a social gathering, or simply to unwind after a long day, our lounge offers a tranquil oasis amidst the bustling city."
The spokesperson said, "The furniture is from Northern Italy and ties together the Bermudian and Italian influences, which are evident in the artwork featured throughout the space. Lanfranchi is a well-known photographer and the lounge features pieces of his artwork from Bermuda and Italy.
"Specifically, the unfinished railway in Flatts, the dock in Flatts, a famous factory in Lake Como known for coloring silk, and finally the Devil Bridge in Bobbio, which is considered by many historians to be the bridge featured in da Vinci's Mona Lisa painting. The dramatic black and white prints with an occasional pop of colour contrast the new soft tones of the lounge furniture.
"Special thanks to Pro Finish, Stafford Flooring and Glen Tuzo for assisting with the Coral Lounge renovations. Harbourfront is located under the Bermuda Underwater Exploration Institute overlooking the Hamilton harbour. For more information visit www.harbourfront.bm"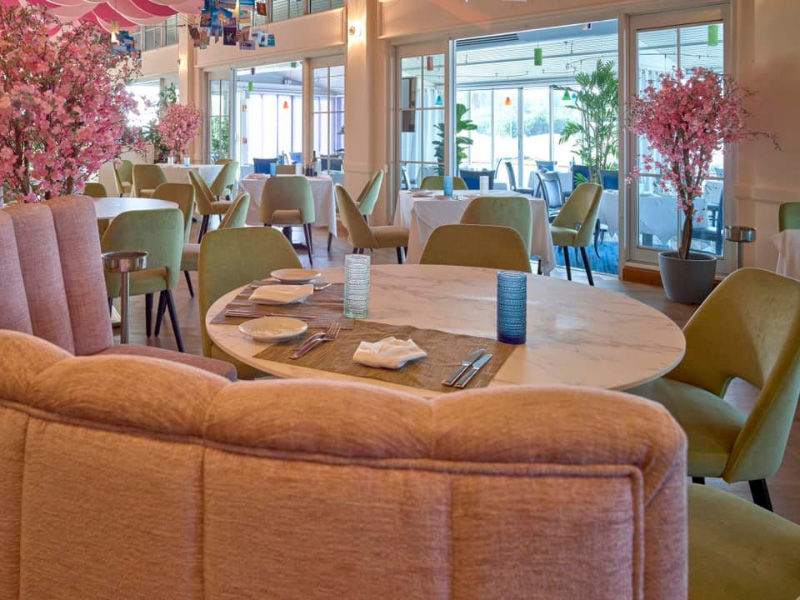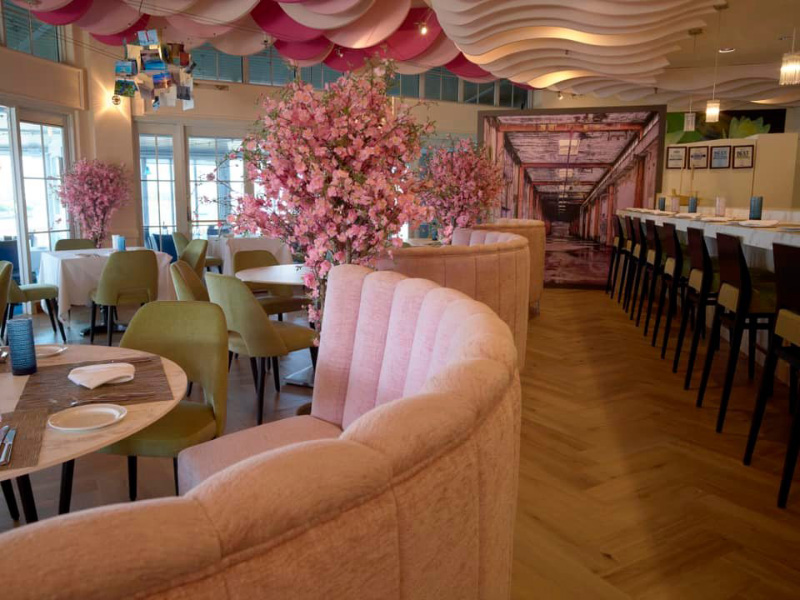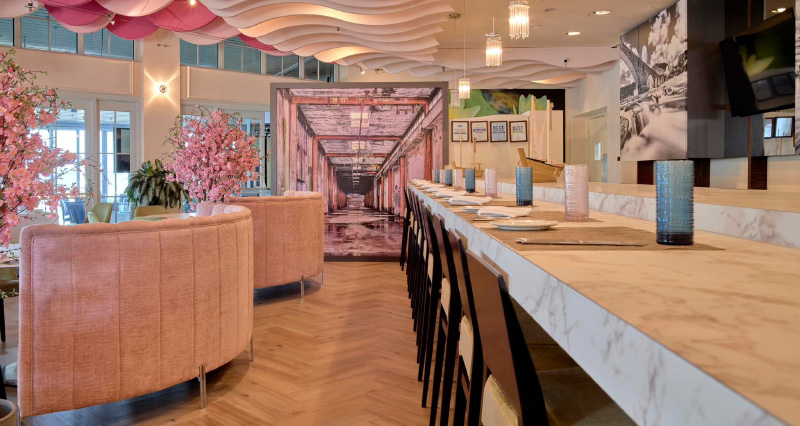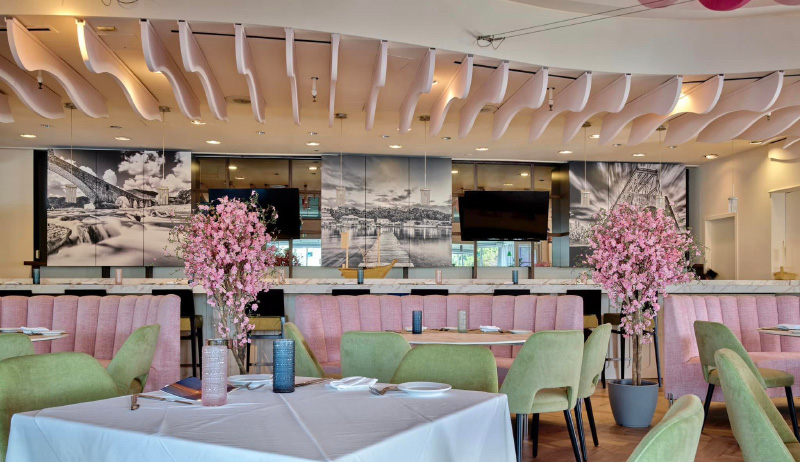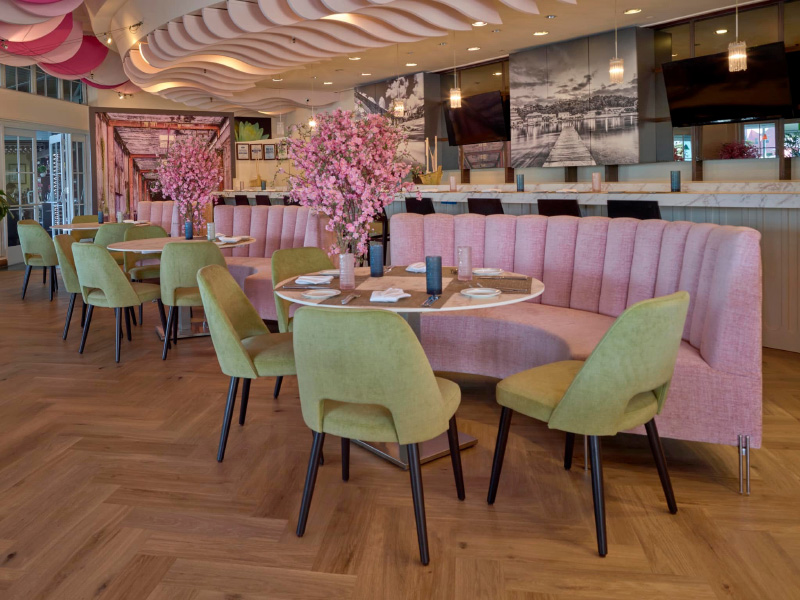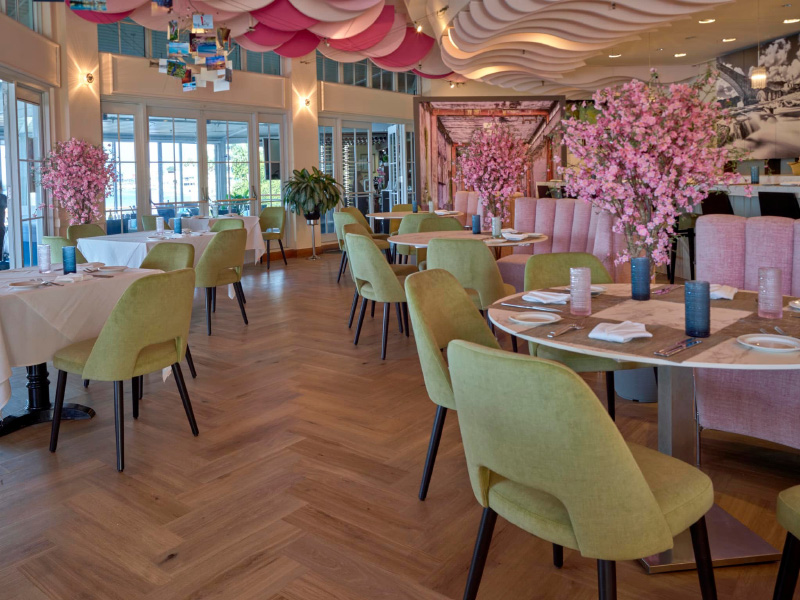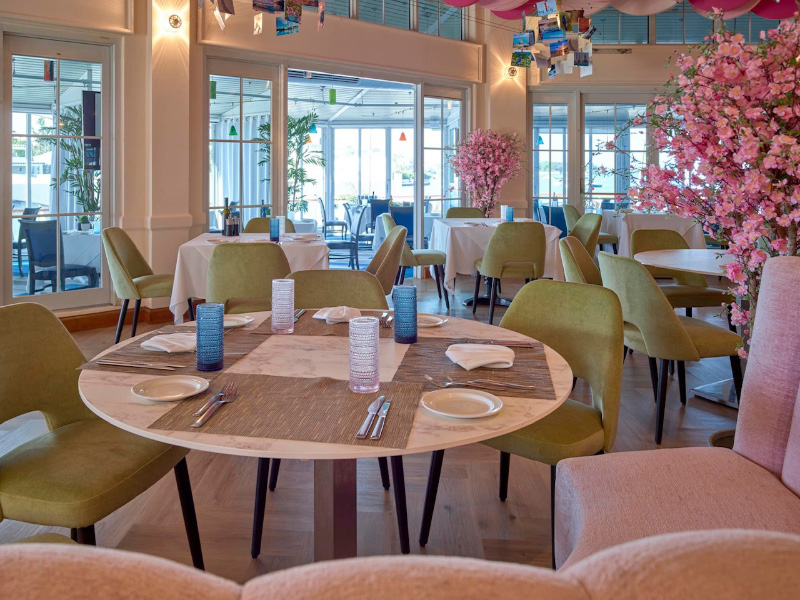 Read More About
Category: All, Business, Entertainment, News, Photos