1 min read
Football: Bermuda Defeat Barbados 4 – 2
Bermuda claimed a 4-2 win over Barbados in the Concacaf Road to W Gold Cup series this evening [Oct 31] in an exciting high energy match that saw Bermuda make a tremendous start, scoring three goals in the first 12 minutes of the match.
Jaden Masters started the scoring for Bermuda in first few minutes of the match, Victoria Davis made it 2-0 with an impressive long range goal in the 10th minute, and then Aaliyah Nolan scored in the 12th minute, meaning that the Bermuda team scored 3 goals in under 7 minutes.
Ashanee Thompson scored for Barbados in the 34th minute and then scored another goal right before half-time to make the score 3-2. Aaliyah Nolan then netted her second goal of the match in the 74th minute to make the score 4-2, which held until the final whistle.
Jaden Master thrilled the home crowd by scoring in the 5th minute
Bermuda took a 2-0 lead as Victoria Davis scored an impressive long range goal in the 10th minute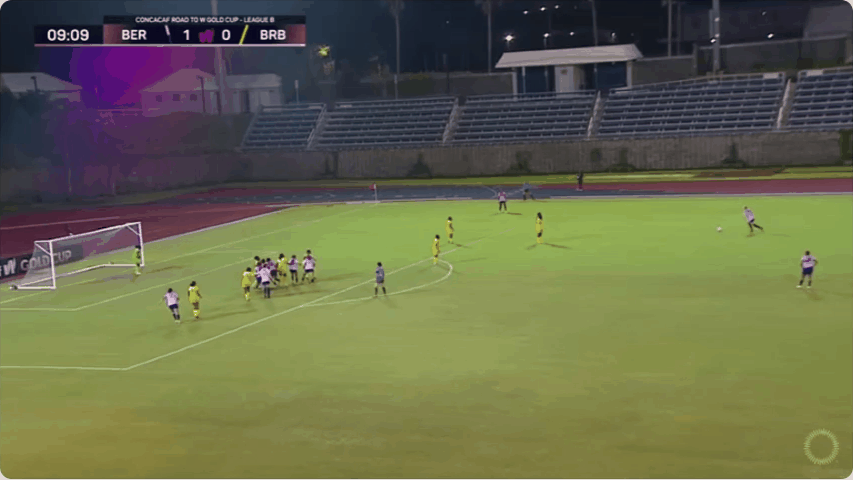 Bermuda took a 3-0 lead when Aaliyah Nolan scored in the 12th minute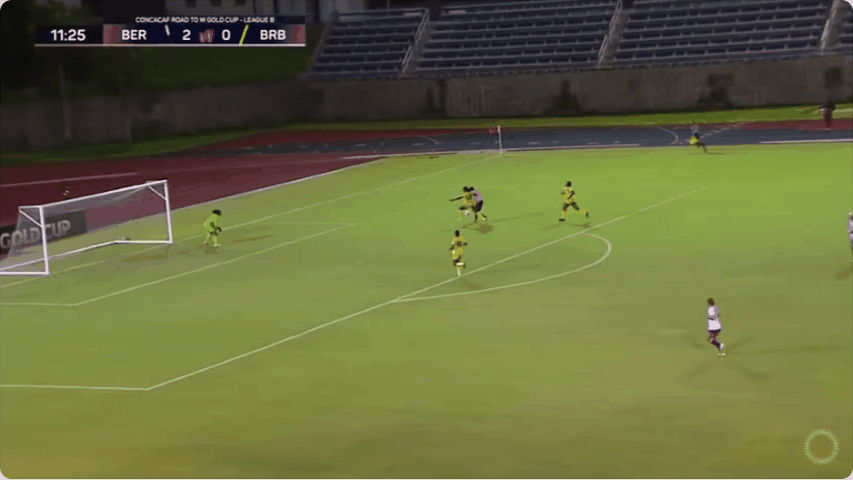 Aaliyah Nolan scored her second goal of the game in the 74th minute to put Bermuda up 4-2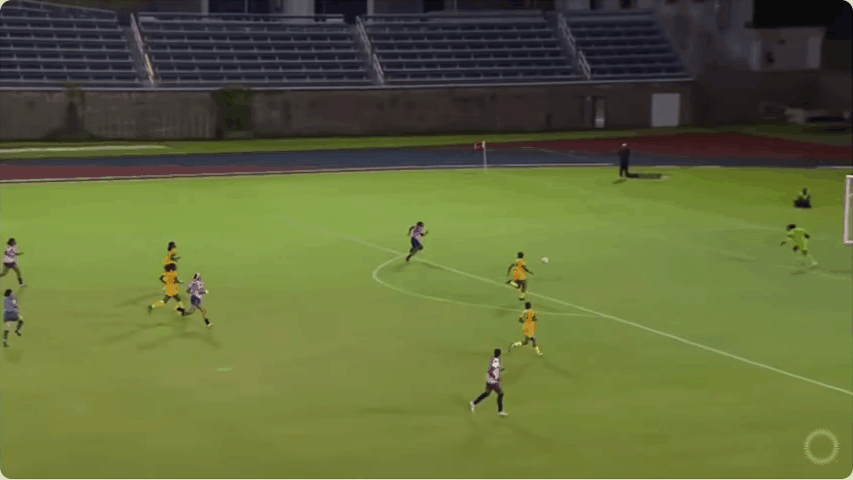 Read More About