1 min read
Photos: Bermuda Gold Cup Sailing Event
Swedish skipper Johnie Berntsson won the King Edward VII Gold Cup, the championship trophy of the Bermuda Gold Cup match racing tournament, for the third time since 2008.
The Berntsson Racing Team—including Herman Andersson on tactics, Björn Lundgren on mainsail trim and Patrik Sturesson on headsail trim—finished the regatta with a perfect score of 11-0 and won $25,000 of the $75,000 prize purse.
Taylor Canfield's [USA] Stars+Stripes USA team—Robby Bisi, Mike Buckley, Ian Liberty, Erik Shampain—finished second with a 9-2 record and won $12,000,
Ian Williams' [GBR] Chinaone.Ningbo team—Jon Gunderson, Gerard Mitchell, Richard Sydenham—finished third at 8-2 and won $10,000. Williams is a two-time winner [2006, '19] of the trophy and a runner-up [2020].
Harry Price's [AUS] Down Under Racing crew—Taylor Balogh, Julia Lines, Connor Mashlan—placed fourth with an 8-4 record and won $8,000. Price's crew included Bermudian Lines, who worked the bow. Price previously finished third in 2019.
Hosted by the Royal Bermuda Yacht Club, the Bermuda Gold Cup is a World Championship event of the World Match Racing Tour. The King Edward VII Gold Cup dates to 1907 and is the oldest match racing trophy in the world for a competition involving one-design yachts. The regatta has been run in its current format, as a ladder-style tournament on the confines of Hamilton Harbour, since 1985.
Photos by Ian Roman: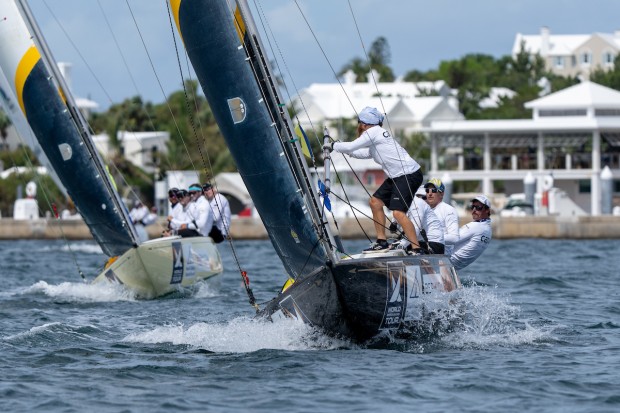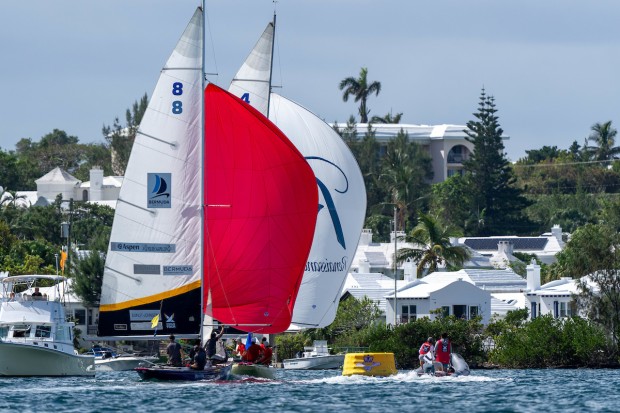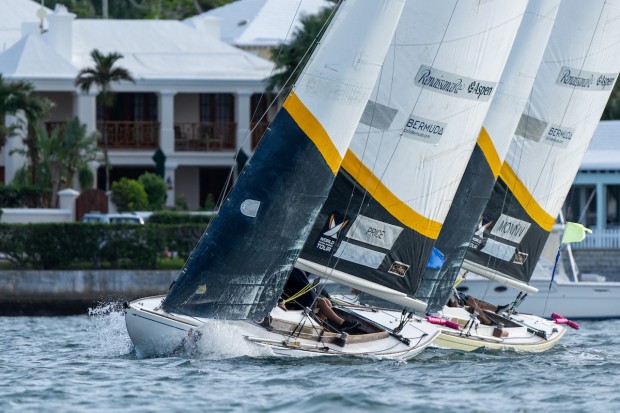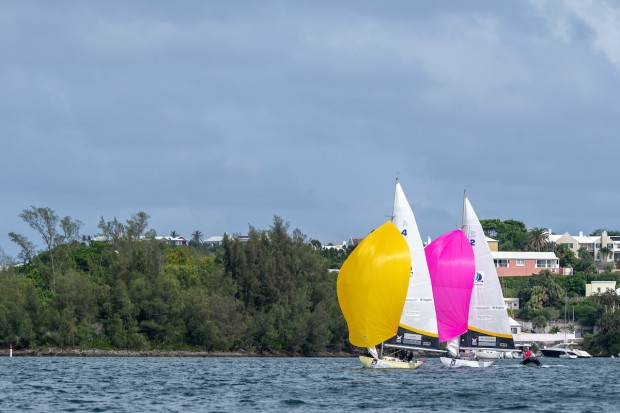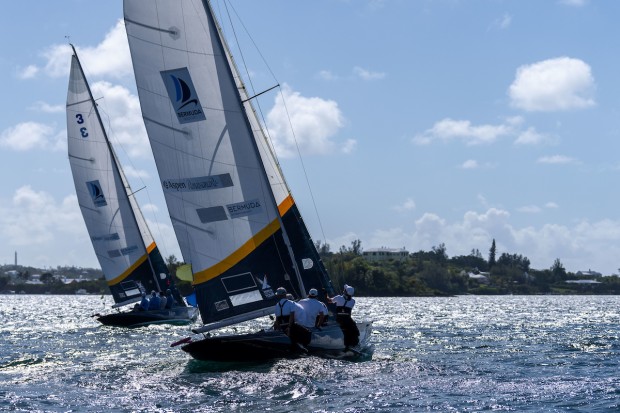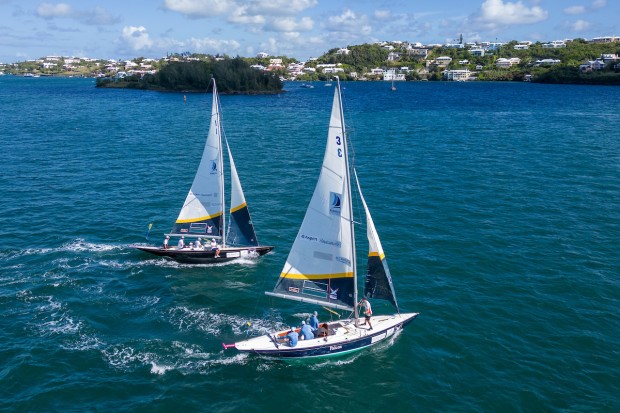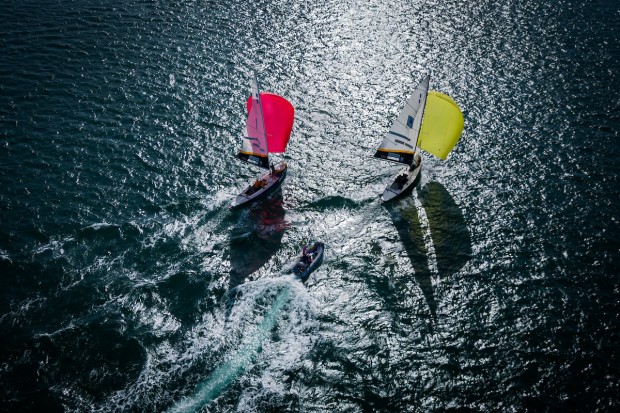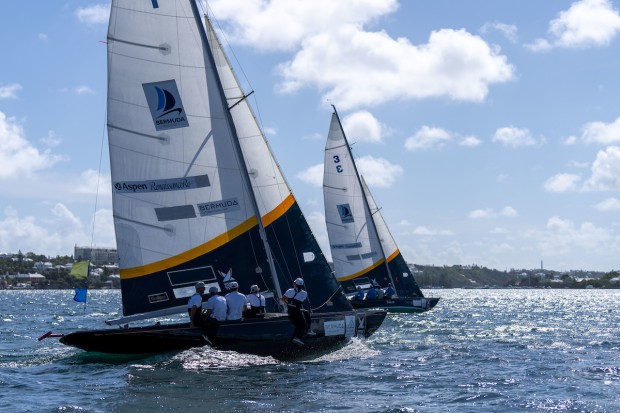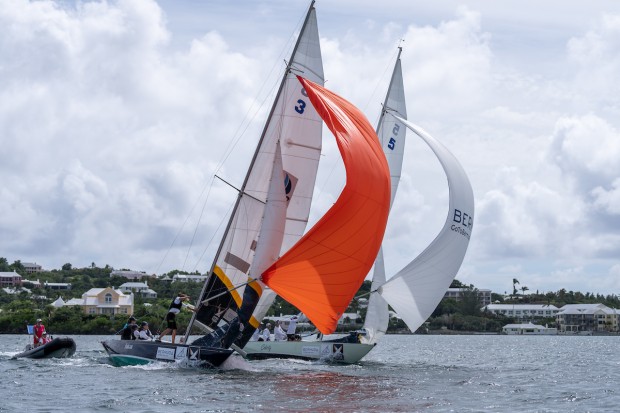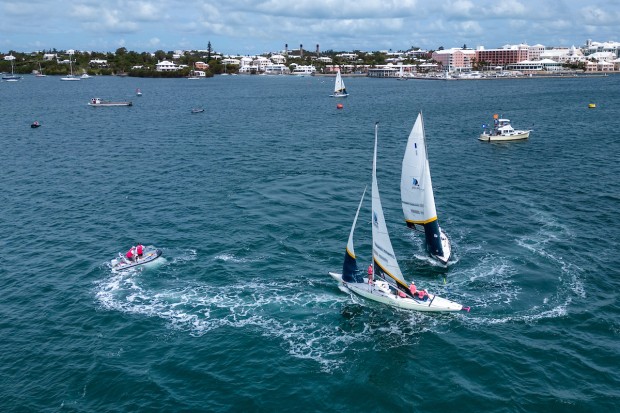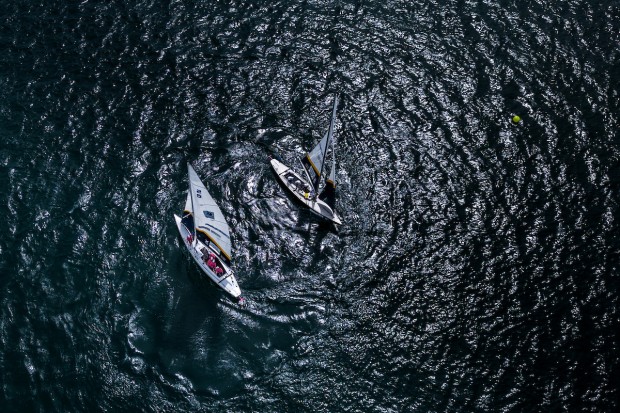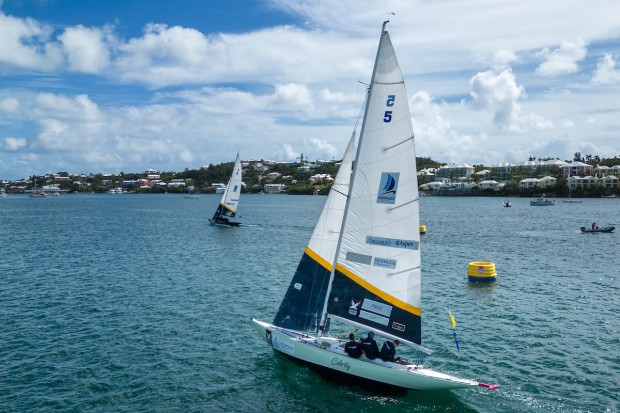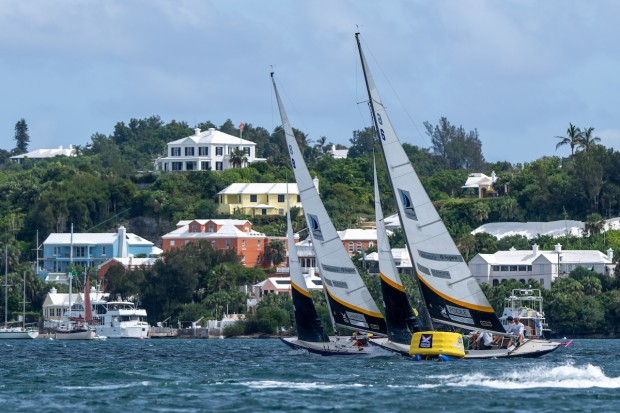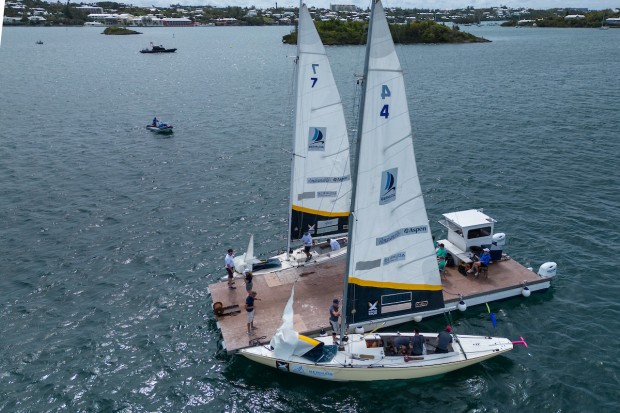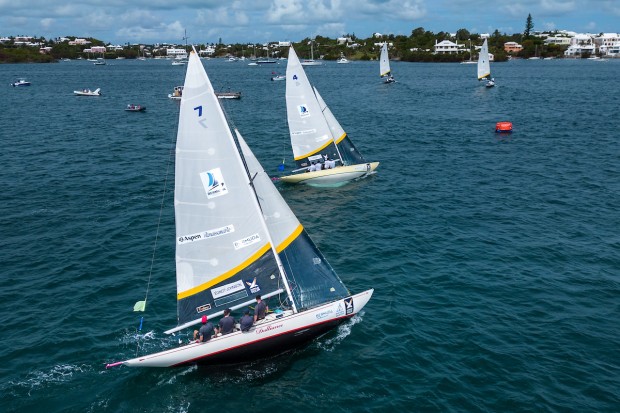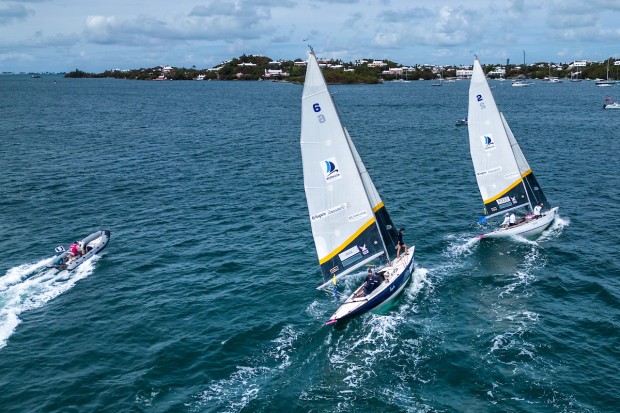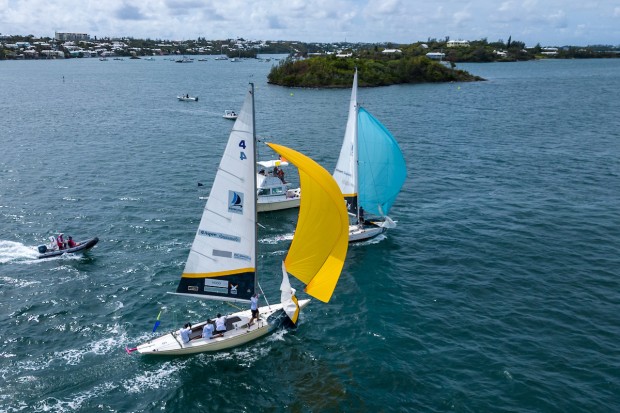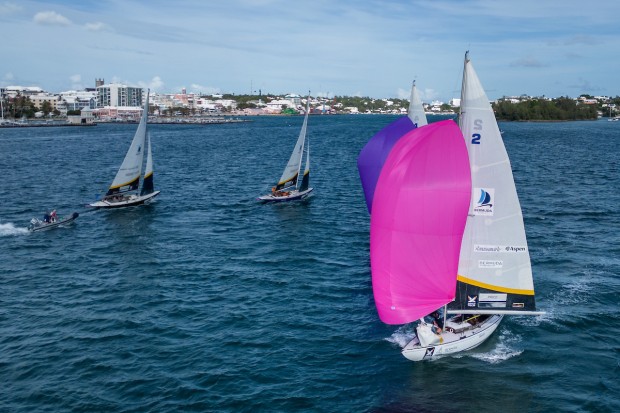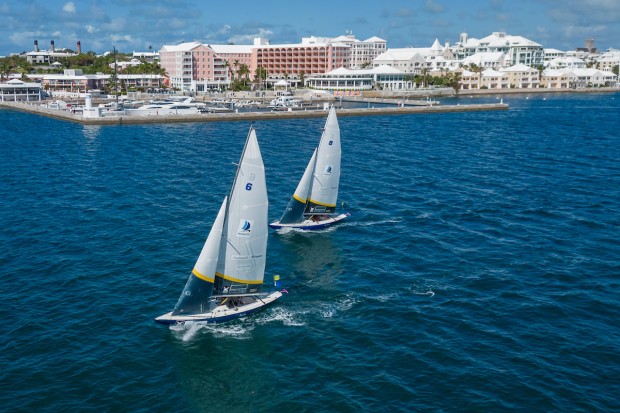 Read More About