1 min read
'Dink For Pink' Raises $11,670 For PALS Charity
The third annual Dink For Pink, a women-only pickleball event at Pomander Gate Tennis & Pickleball Club, raised $11,670 for P.A.L.S.
A spokesperson said, "In its third year, the Dink For Pink women-only event attracted 90 pickleballers – up from 16 when it was started in October 2021.
"Clothed and bedazzled in head-to-toe pink, these players took to the courts yesterday afternoon at Pomander Gate Tennis & Pickleball Club to raise money for P.A.L.S. Entry fees, donations, corporate-matching, a fantastic raffle, and the sale of pink items generated $11,670, with the fundraiser growing exponentially, mirroring the phenomenal growth of the sport itself.
"The format was open play, where players placed their paddles in a queue in the fence and waited until it was their turn. Lots of laughs were had by all.
"The Dink for Pink Committee said they owe their great success to the support from Pomander Gate Tennis & Pickleball Club, the Bermuda Bridge Club [so they all had a spot to park], and everyone who generously donated a prize for their raffle.
"The players have said they already can't wait for next year."
The Dink for Pink 2023 Team: Christine Todd, Nancy Kempe, Sarah Fox, Sue Chiappa, Sam Sangster, Susan Sullivan, Christine Rodrigues, Tori Powell, Val Stevenson, Angie Cooney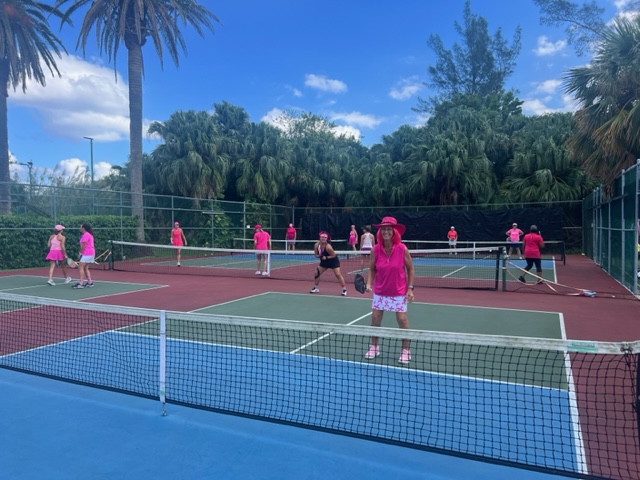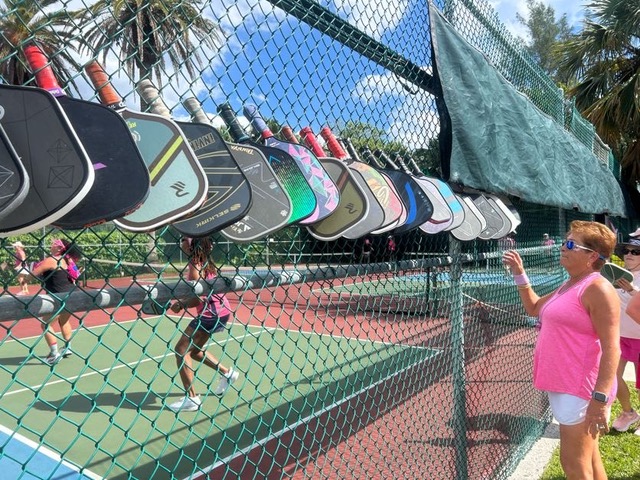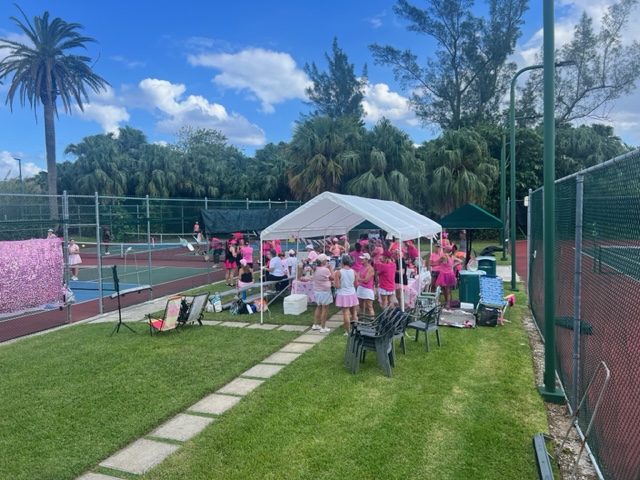 Read More About