1 min read
36 Physicians Attend 'Docs For Dinner'
Bermuda HealthCare Services [BHCS] and Brown-Darrell Clinic held their quarterly Docs for Dinner series on September 27 with a presentation by Dr. Michael Brooks, Founder and Medical Director of Dynamic Urology Services.
Founder and Executive Chairman of BHCS Dr. Ewart Brown said, "Dr. Brooks is a phenomenal physician who readily shares his expert knowledge with fellow practitioners to ensure patients in Bermuda receive the best contemporary treatments available."
The dinner was fully subscribed, with thirty-six local physicians attending Harbourfront Restaurant. Docs for Dinner is held quarterly, with the next event scheduled in December.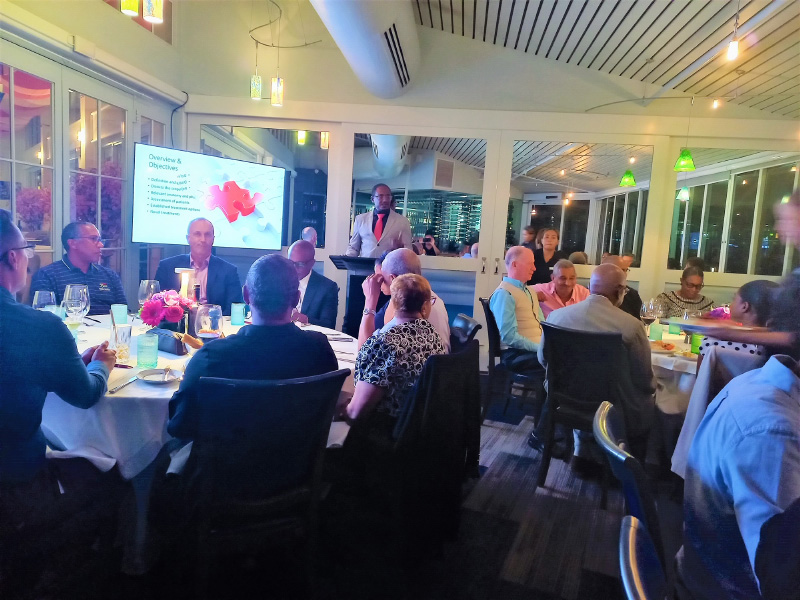 Read More About
Category: All